After nearly four months in South America it was time to move on. I boarded an overnight flight from Lima to Fort Lauderdale (US). From there, a connecting flight took me to Houston. The flight was delayed due to tornado warnings, but in the end everything went well and I reached my last connecting flight to Canada. We arrived in Edmonton in the evening and when I left the plane it felt like I was home. Everything around me seemed familiar, although I have rarely used the airport in Edmonton during my various trips to Canada.
There were almost no other people around, so I got through immigrations pretty quickly and soon afterwards I had the "Work & travel" visa in my hands. Outside I was awaited by Gary and Sharen, who had been with me on the trip to "Manu National Park" in Peru. They live in Edmonton and had offered me a place to stay for the first few days in Canada and I had gladly accepted.
The next morning I woke up to a big American breakfast, with bacon, eggs, potatoes and more. It was really delicious! While sitting at the table, I noticed that there was still snow in the backyard. This was not exactly what I was hoping for. In my mind it was springtime – with flowers, green grass and warmer temperatures. I had forgotten that springtime in the prairies means bare flowerbeds, brown grass and snow…
In the meantime, Sharen was trying to find something for me to do in the Edmonton area. It proved to be quite difficult, as it was too warm for ice skating and the "ice castle", both had melted already with the temperatures just above the freezing point. The parks were still brown and without flowers and the "Royal Alberta Museum" was still under construction. However, I was happy to spend a few days without doing much, as I had been on the move for quite some time now.
Still, time passed by quickly with playing cards and pinball, updating my diary and blog, watching pictures of our trip to the jungle and a stroll to Tim Horton's to get my favorite Canadian drink, "Iced Cappuccino". We also helped Sharon's nephew, Ross, to load and unload his van with boxes and furniture, as he was getting ready to move across the Rocky Mountains to Vancouver.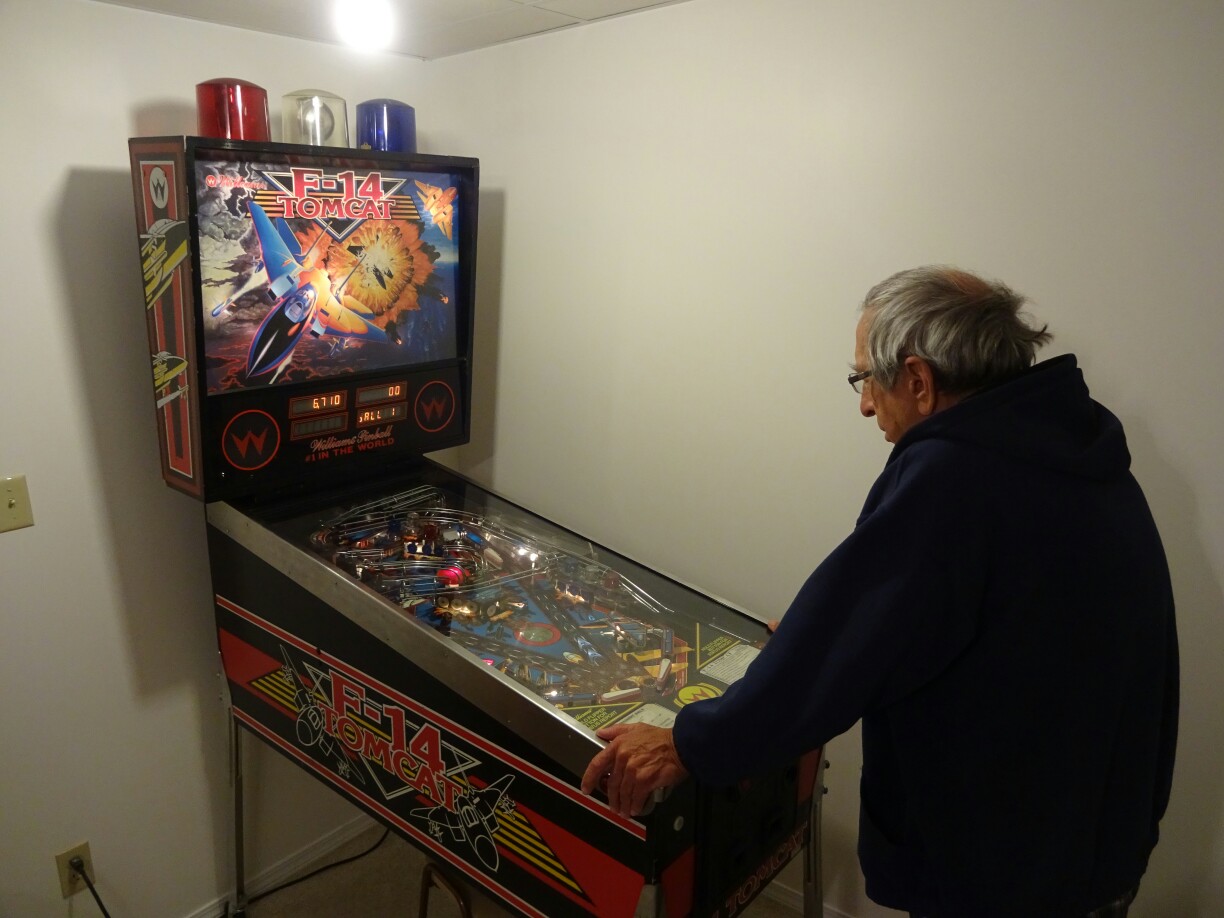 One night Gary and Sharen took me on a tour of downtown Edmonton, which is all nicely illuminated during nighttime. We visited the modern city hall and the area of the new downtown ice hockey arena, currently under development to improve this part of the city, which has had a lot of problems with crime. On the other side of town we visited the Alberta Legislature Building. It is surrounded by a large green area, pitch dark at night, where I had to remind myself that I am now in Canada, where it's still much safer to walk around in the dark.
Another day we made use of the sunny weather and went to "William Hawrelak Park", located in a riverbend of the "North Saskatchewan River". While the river was almost fully covered by ice, the trails were mostly free of ice. However, with the melting snow, some of the trails had become really muddy, making it quite challenging to move along. Nevertheless it was a great day and we enjoyed spending the time outside.