After relaxing a few days in Auckland I was ready to see some more. Daniela and Manuel, who I met here at the hostel, were up for that as well. We rented a car for three days and hit the road. On our first day we stopped at the Waipu Caves, one of the most amazing places I've seen in the past one or two weeks. They are undeveloped caves, so you can go inside without paying an entrance fee. They are pitch black and have a river running through it, so at some point you need to get into the water to continue. To get up to that point it's quite an adventure, because the rocks are covered in mud and very slippery. We definitely had to hold on with both hands. Once we were inside and switched off our headlamps the whole cave was illuminated by little glowworms, which looked like stars on a night sky. Absolutely fascinating!
The next day we picked up two others, who we met in Auckland before – Jen and Martin. Together we had a look at the Rainbow Falls and once again had a bath in the cold water of the river basin at the base of the waterfalls.
Even further north we encountered more giant sand dunes (even higher than those at Little Sahara), but this time the board rental was a rip off but still worth it. On my last ride down I tried to stand up on the board, but I fell down somewhere in the middle of the slope. What I didn't notice was that I lost the cars to our rental car in the process. I was lucky though, because Martin found the needle in the haystack when he fell down at the same spot on his last ride…
Cape Reinga was our destination for that day and we reached it just before sunset for a nice view of the sea, where South Pacific and Tasman Sea meet. Unfortunately we had to drive back to Paihia for the night.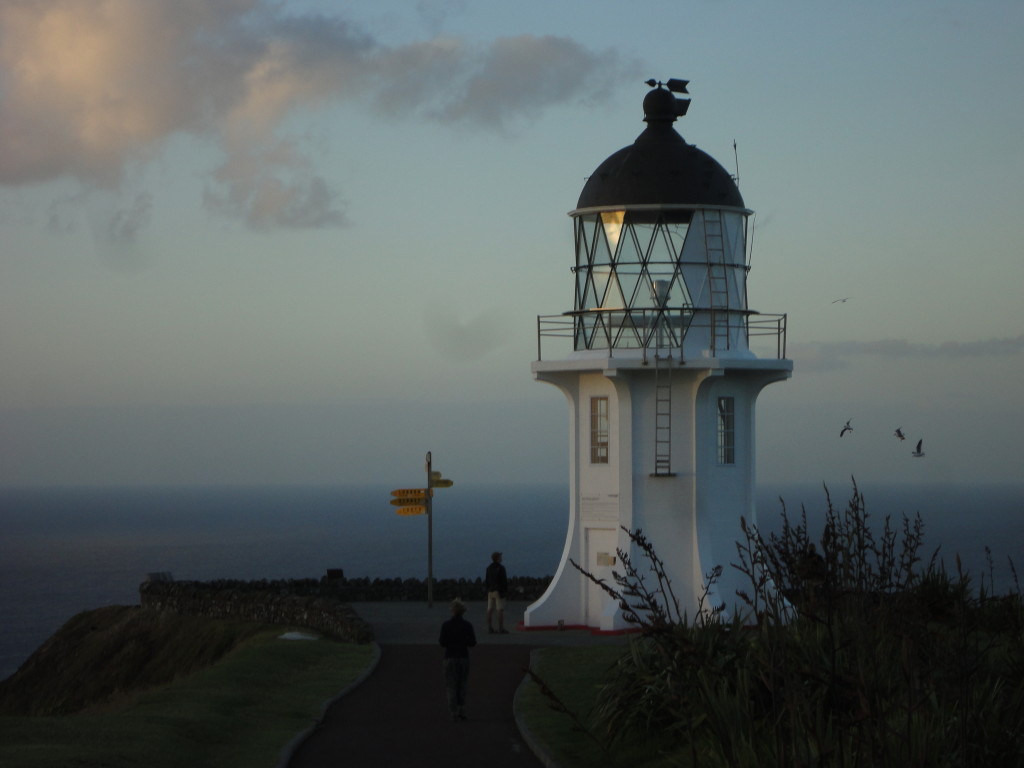 On the last day of our trip we stopped at the Wairere Boulders. They are lava rocks that have eroded over time by the acid waters created by the ancient Kauri trees. As a result, the rocks have a grooved surface. This geolocial feature is unique and hasn't been registered anywhere else in the world. But it's not only the rocks that make this place worth visiting, it's also the amazing forest that surrounds them.