From Santiago I took a plane to go all the way to Lima to meet up with my friend Frank from Hamburg. He is taking two months parental leave to live in Lima with his wife, Lu, and their twins Mateo and Mariano. Lu is from Peru, so this is the chance for her family and friends to spend some time with them. For me it was also nice to get a break and have a few days to recover from traveling.
Therefore, I didn't mind to join them on their daily routines for a few days. And even though they are in Lima, it's not like real holidays, because the kids need to be entertained for most of the day. They get up early, take their time for breakfast and spend most of the morning in different parks and playgrounds until it gets too hot to be outside. And after some sleep during midday, Mateo and Mariano need to get their lunch before it's time to keep mom and dad busy while playing in the living room. It's really a full time job!
Lu's mother is staying with them for the whole time, so she was helping out a little bit as well, which allowed Frank and me to spend half a day exploring the city on our own. We walked around downtown and found the "San Francisco de Asis" church and monastery by chance. I had heard about this church before, which has the earthly remains of thousands of people in its catacombs, as it used to be the main cemetery for Lima.
About five blocks away is the central market, where they sell everything: From underwear and clothing, spices, fruits and vegetables to cheese, seafood and meat, which had surprisingly almost no flies despite hanging there most of the day without refrigeration. A lot of it is probably bought and used by the restaurants in the neighboring Chinatown, which is home to the largest Chinese population on the southern hemisphere.
Afterwards we returned to the apartment to pick up Lu, the kids and Lu's mother for an afternoon at one of the biggest malls in town, the "Jockey Plaza Shopping Center". This was the total opposite of what we had seen in the morning. Here, everything was clean, new and quite expensive. However, we didn't come here for shopping. Instead we kept entertaining Mateo and Mariano with a giant sandbox and a hairdresser for kids until the evening, when Lu's cousin was playing with his band "We the Lion".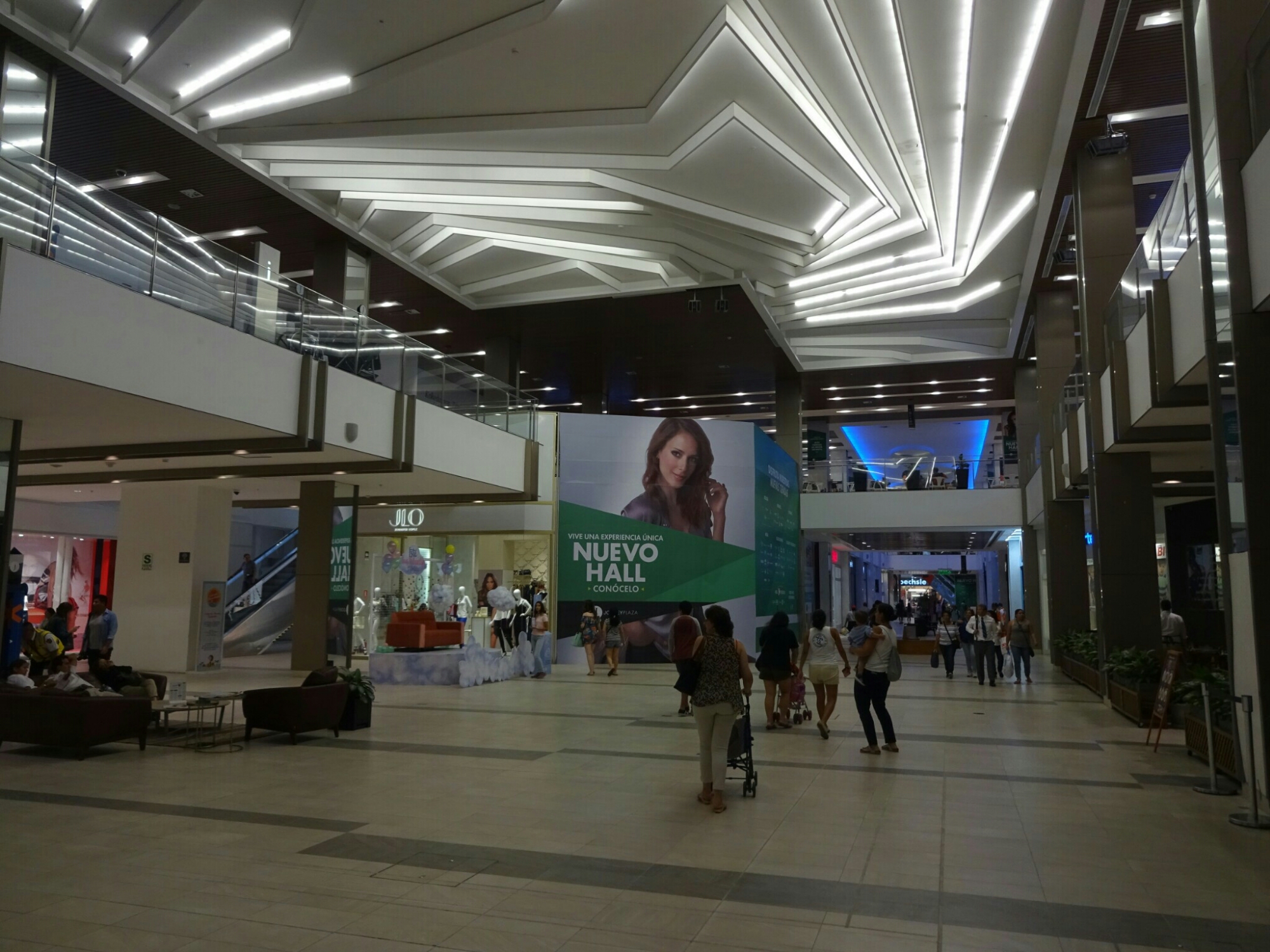 After a few days, my friend Nik arrived. I had met him in Brazil, from where he flew to Colombia while I went south to Argentina. We had kept in touch and went on to explore Lima. The most interesting piece of information on an otherwise pretty boring free walking tour was that most of the colonial style buildings around the "Plaza de Armas" are not even 80 years old! The original buildings have been destroyed in fires or earthquakes and looked different from what can be seen today.

Another interesting part of the walking tour could have been the district of Rimac on the other side of the Rimac river. However, we were told not to enter this UNESCO world heritage site, as it is too dangerous for tourists. Curious as we are, we went anyways after finishing the tour. It turned out to be pretty interesting, as the buildings were authentic and because we truly were the only tourists. Although another local women tried to stop us, we continued, but stuck to the main roads where there were still plenty of locals around.