The first sight we visited together was Naracoorte National Park, another world heritage site. The visitor center has a really great little museum showing extinct creatures that have lived in the area several thousands of years ago. The models of marsupial lion, giant goanna and Diprotodon australis (a mixture of koala and grizzly bear) were quite fascinating. The wet cave was not really worth the money, there are way better caves in Germany.
Next stop were the Grampians, the first landscape we saw in Australia that could actually be called mountains. Almost all of the peaks are covered with forest as most of them do not reach a height of a thousand meters.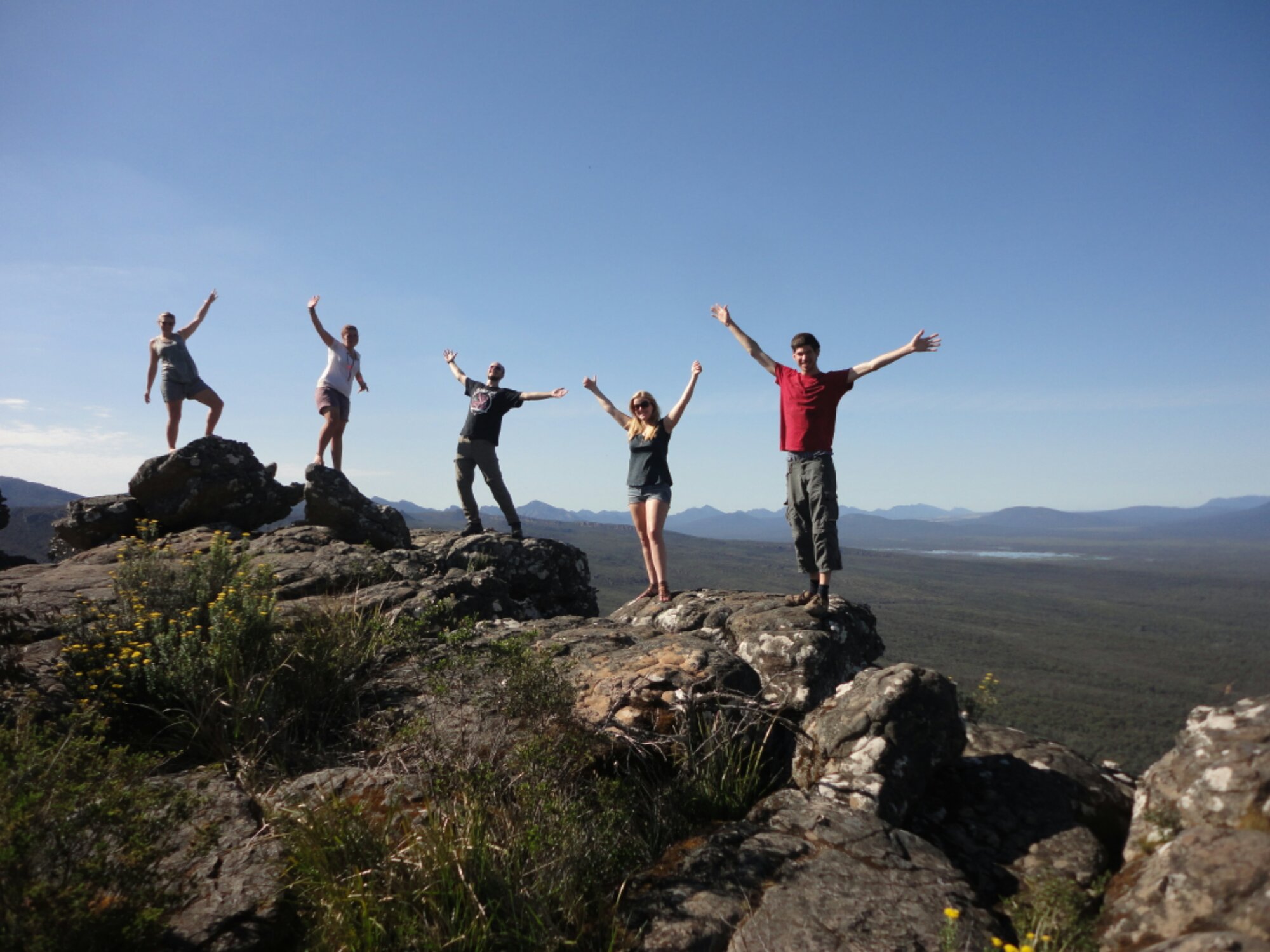 Clara, Rika and I swam in a little pool at the bottom of an ice-cold waterfall and all of a sudden the already cool air seemed to be much warmer…
After staying one night in the mountains we drove back to the sea. The Great Ocean Road was waiting for us. In the beginning we stopped at every viewing point until we had enough of it. Our
highlights were the 12 Apostles at sunset (with funny penguins) and a spot with dozens of koalas in the trees.
After seeing it all we conclude that it's better to go the other way around for an increase in awesomeness. However, this impression may also be due to the reason that the weather was cold and gray on the last part of the trip.